Clarissa Fishing
Limited edition print
---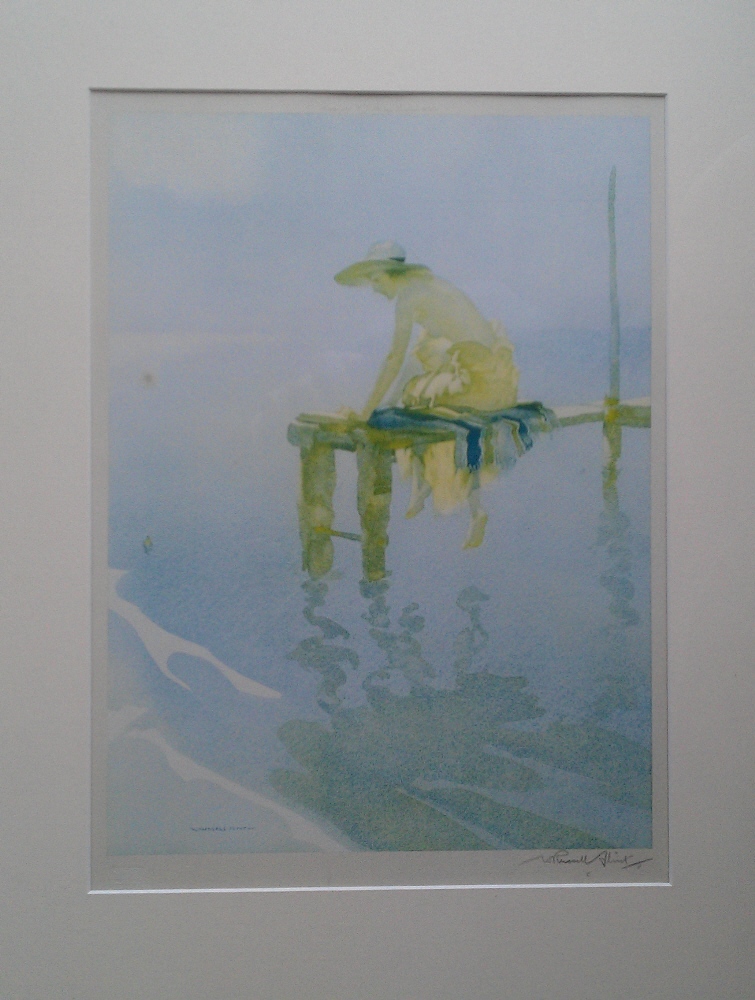 'Clarissa Fishing'
Year of Publication 1931.
Published by W.J. Stacey
Colour collotype
Signed,Limited Edition print of 310.
Image size 12.75" x 9.5"
This is the eleventh publication of Russell Flint's paintings
In the style of 'Phillida'
Russell Flint had by the time this painting was published, been painting for approxinately thirty years.
---
A master of watercolour painting, Sir William Russell Flint's work enjoys the recognition amongst the finest and most experienced art of our time.
Please see a collection of work by some of the world's finestartists:-
widlife paintings of David Shepherd
. His signed prints
and paintings are a amazing portrayal not only of the animals he paints, but of the atmosphere and landscapes throughout the world.
The work of one incredibly talented artist, who painted the working lives of everdayday people in the 1960s is now of the geatest importance to both art collectors and and financial investors.
The
signed prints and paintings of L.S.Lowry
have been increasing in value on a regular basis and his work according to recent studies, is now more sought
after and of greater investment value than artists such as Picasso.