Limited edition prints
30 years experience and widely regarded as the world's leading authority on paintings and prints by Russell Flint

01623 799 309
The largest collection of signed, limited edition prints by Sir William Russell Flint in the UK!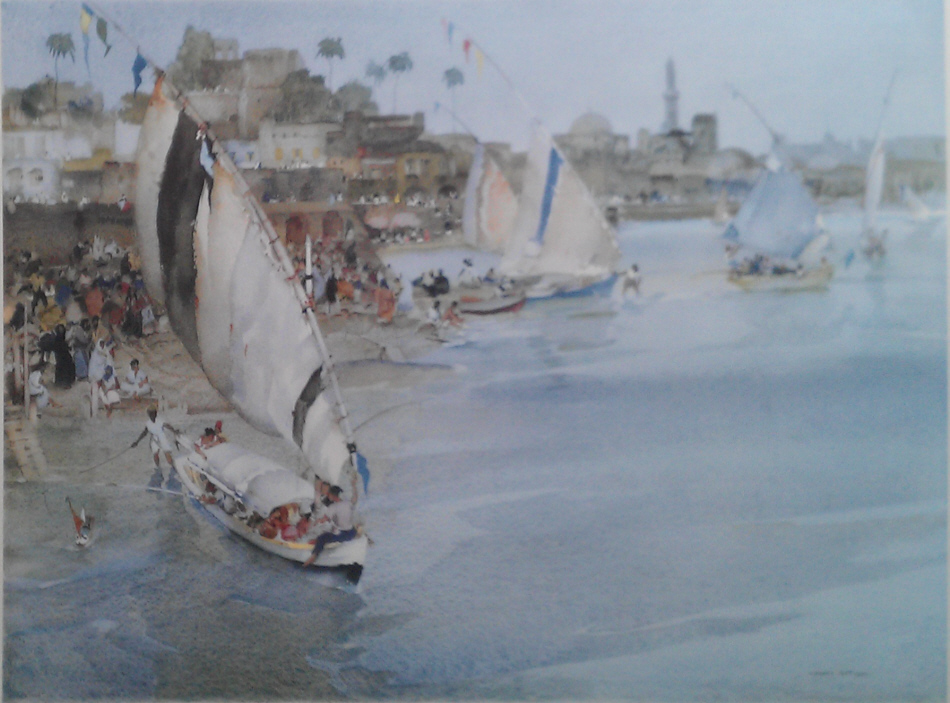 'Holiday After Ramadan'
Date of Publication 1965.
Signed,Limited Edition print of 850.
R.A. Exhibition: 1962 Retrospective
Image size 17.5" X 24"
In 1961, Sir William with his good friend Adrian Bury flew to Tangier and from there progressed via Tripoli, Cairo and Athens to Rome.
In his log he noted "End of Ramadan, Nile" and this more explicitly titled, is the result.
"The Europeanised groups in the crowd were certainly not attractive but western attire could not hide the Egyptian character of the women's features.
Away from the centre of the city the native swarms were totally different and well worth watching.
They were picturesque in the full meaning of the word, and after their fast, they were out to enjoy themselves, and enjoy themselves they did,
ashore and afloat. Many took to the Nile and acted as unsecured ballast for the numerous top heavy sailing craft. My sketch book had never been kept busier."
---

England 01623 799 309
Visit the studio in Nottinghamshire, or arrange a private viewing of prints or original paintings in your home.