The Pendant
Limited edition print
---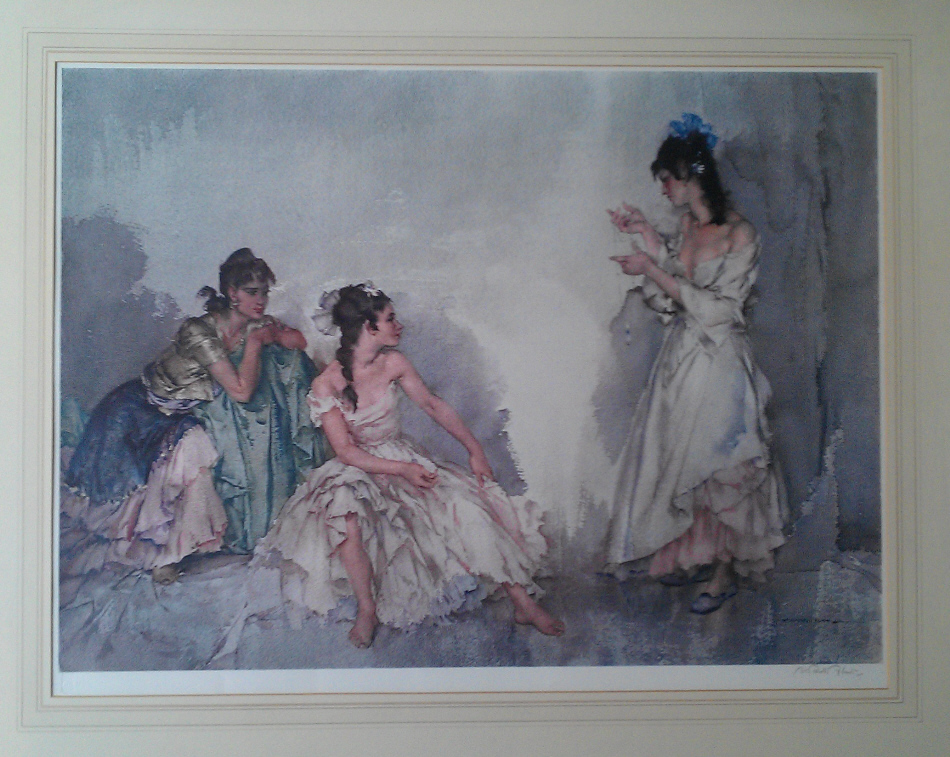 'The Pendant'
Date of Publication July, 1966.
Signed,Limited Edition print of 856.
Image size 20" X 27.5"
"Some may regard this picture as a study in feminine psychology.
In the old fashioned allegorical manner it might have been entitled: 'Envy, Surprise and Pride'.
The three girls are too polite to make open display of their feelings, except perhaps, the dark beauty on the left.
The Pendant itself was a treasure. Although I question its owner's wisdom in displaying it,
her action supplied me with a motif for a picture."