Limited edition print
---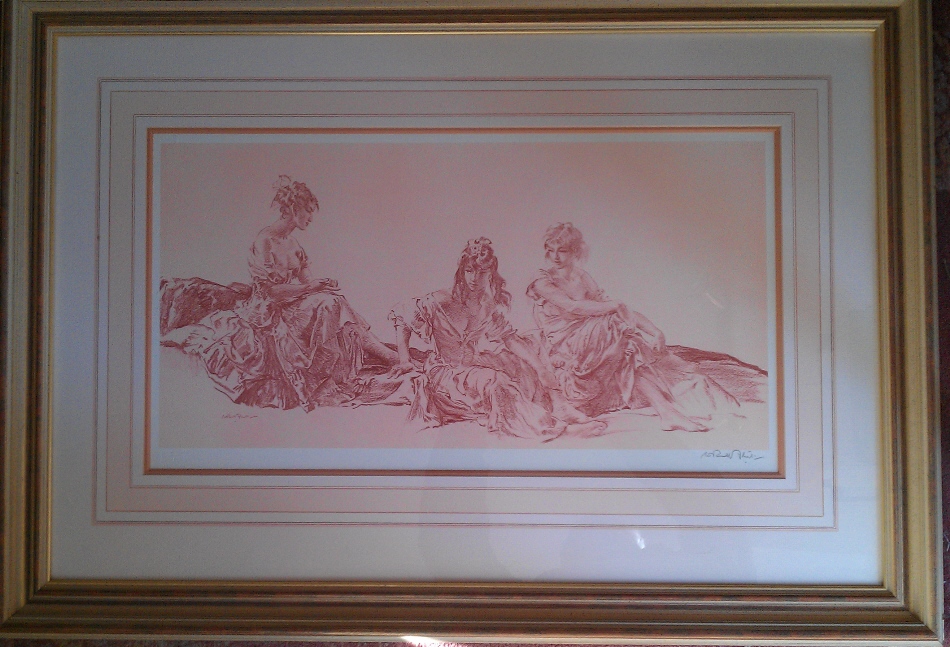 'Teresa, Yolande and Anne-Marie'
Date of Publication 1967.
Signed,Limited Edition print of 850.
Image size 11.75" x 23.25"
Cecilia had a friend, Baron Bensilum, for whom she
subsequently worked as a personal assistant when she finally gave up
modelling. The Baron's wife was called Yolande and his secretary
Anne-Marie. The secretary's sister was Antoinette and the original
suggestion was to call this picture 'Antoinette, Yolande and Anne-Marie'.
Russell Flint however did not like this combination and
eventually settled for 'Teresa, Yolande and Anne Marie'.
---