Russell Flint
---
Click on titles or image for Large pictures and Details
Signed Limited Edition Prints (1936-1969)
---

Phillida
signed limited edition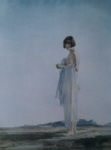 Eve, the girl with bobbed hair
Signed limited edition print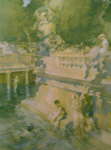 The Hedonists
Signed limited edition print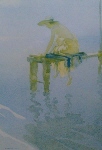 Clarissa Fishing
Signed limited edition print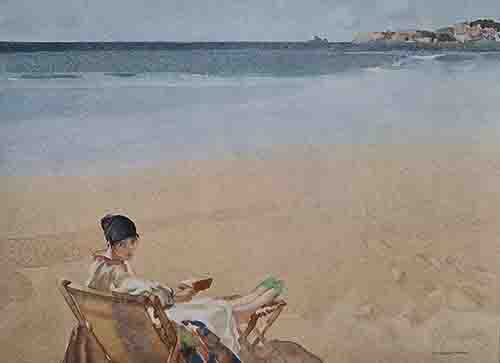 The Green Slippers
Signed limited edition print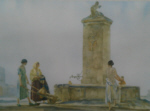 The Whispering Well
Signed limited edition print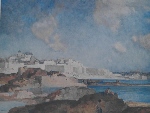 Low Tide, St, Malo
Signed limited edition print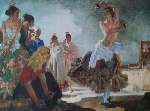 Zoronga
Signed limited edition print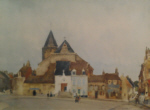 The White Porch, Samer
Signed limited edition print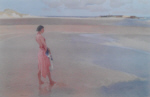 Fair Horizon
Signed limited edition print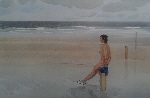 Halcyon Days
Signed limited edition print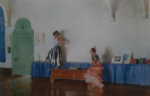 In My Studio
Signed limited edition print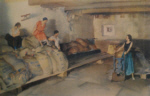 In a Provencal Granary
Signed limited edition print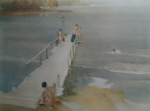 Northern Waters
Signed limited edition print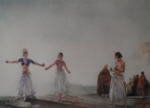 Castanets
Signed limited edition print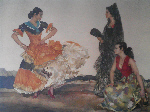 Dance of a Thousand Flounces
Signed limited edition print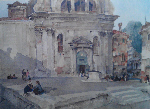 Campo San Trovaso
Signed limited edition print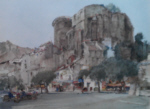 La Voulte sur Rhone
Signed limited edition print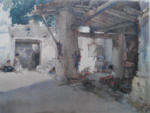 Conversation St. Martin d'Ardeche
Signed limited edition print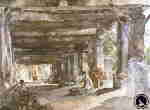 Gossip after market, Perigord
Signed limited edition print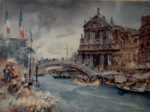 Venetian Festival
Signed limited edition print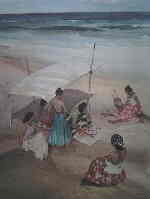 Gitanas at La Galera
Signed limited edition print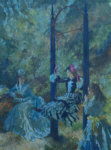 Victorian Diversion
Signed limited edition print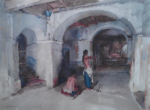 The Unseen Target
Signed limited edition print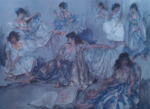 Variations IV
Signed limited edition print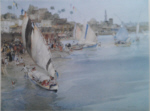 Holiday After Ramadan
Signed limited edition print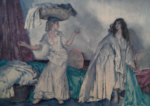 The Balance
Signed limited edition print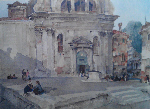 Campo San Trovaso
Signed limited edition print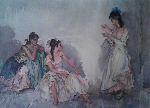 The Pendant
Signed limited edition print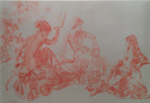 Discussion
Signed limited edition print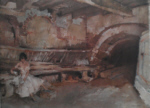 Secret Retreat
Signed limited edition print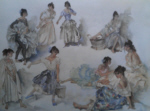 Variations on a Theme
Signed limited edition print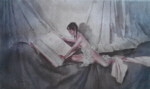 New Model Inspecting
Drawings of her Predecessor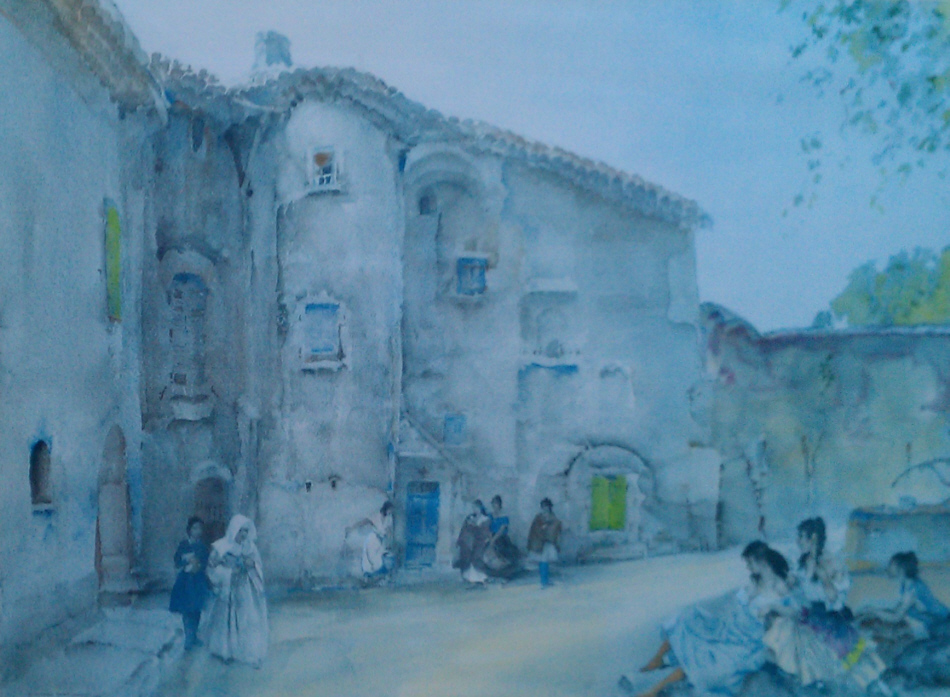 Three Groups Viviers
Signed limited edition print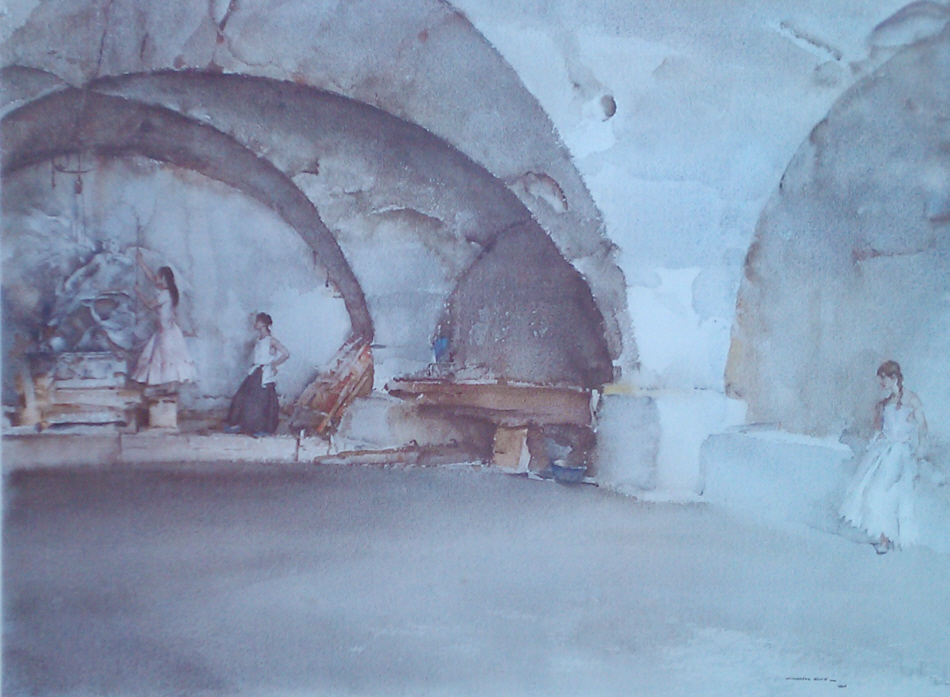 The Dubious Bernini
Signed limited edition print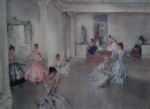 Casual Assembly
Signed limited edition print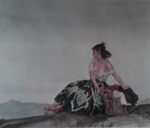 Carmelita
Signed limited edition print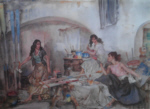 A Question of Colour
Signed limited edition print

Discussion
Signed limited edition print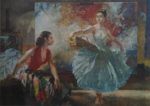 Eve and Yasmin
Signed limited edition print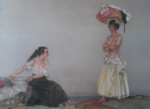 Rosa and Marissa
Signed limited edition print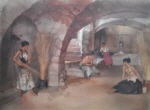 The Four Sisters, Chazelet
Signed limited edition print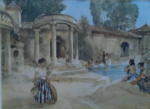 An Awkward Encounter
Signed limited edition print

Le Quatorze Juillet
Signed limited edition print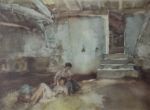 Retreat from the Sun
Signed limited edition print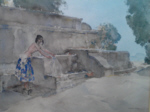 Isabella of Lucenay
Signed limited edition print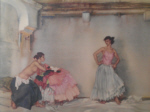 Casilda's White Petticoat
Signed limited edition print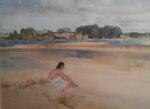 Anne-Marie by the Loire
Signed limited edition print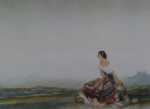 Esperanza
Signed limited edition print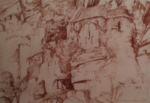 An Essay in Picturesque
Signed limited edition print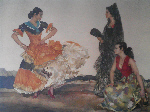 The Dance of a Thousand Flounces
Signed limited edition print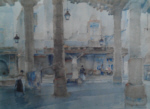 Market Hall, Cordes
Signed limited edition print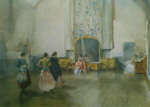 Argument on the Ballet
Signed limited edition print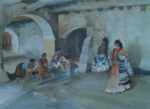 Unwelcome Observers
Signed limited edition print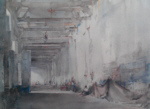 White Interior
Chateauneuf sur Loire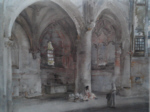 Little Flower Girl, Senlis
Signed limited edition print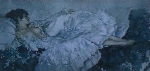 The Silver Frock
Signed limited edition print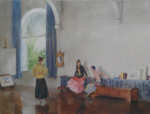 Conversation Piece
Signed limited edition print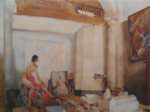 Model for Vanity
Signed limited edition print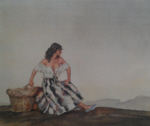 Griselda
Signed limited edition print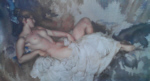 Reclining Nude I
Signed limited edition print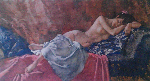 Reclining Nude II
Signed limited edition print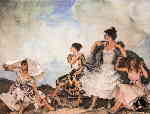 The Shower
Signed limited edition print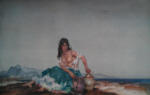 Sara
Signed limited edition print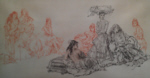 Studies of Cecilia
Signed limited edition print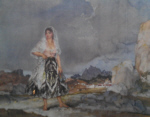 Rosalba
Signed limited edition print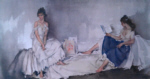 The Interlude
Signed limited edition print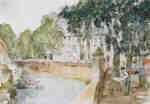 My Father Painting
at Brantome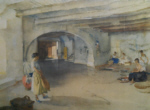 Festal Preparations, Manosque
Signed limited edition print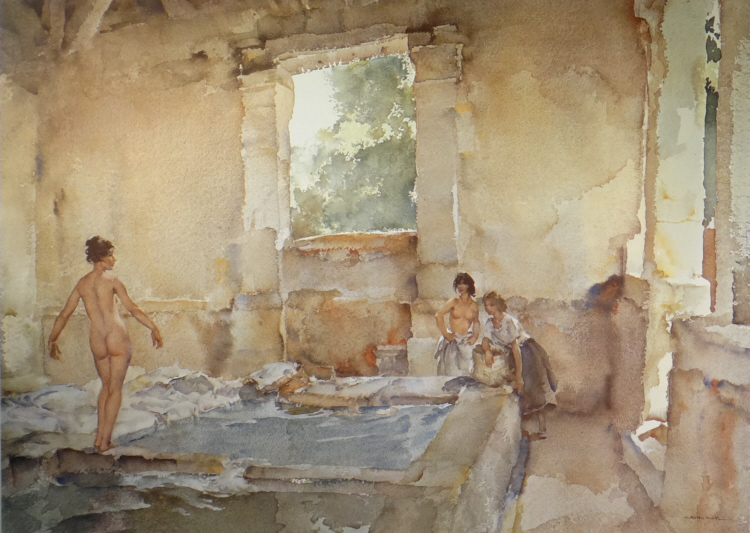 Lavoir, La Bastide
Signed limited edition print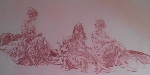 Teresa, Yolande and Anne-Marie
Signed limited edition print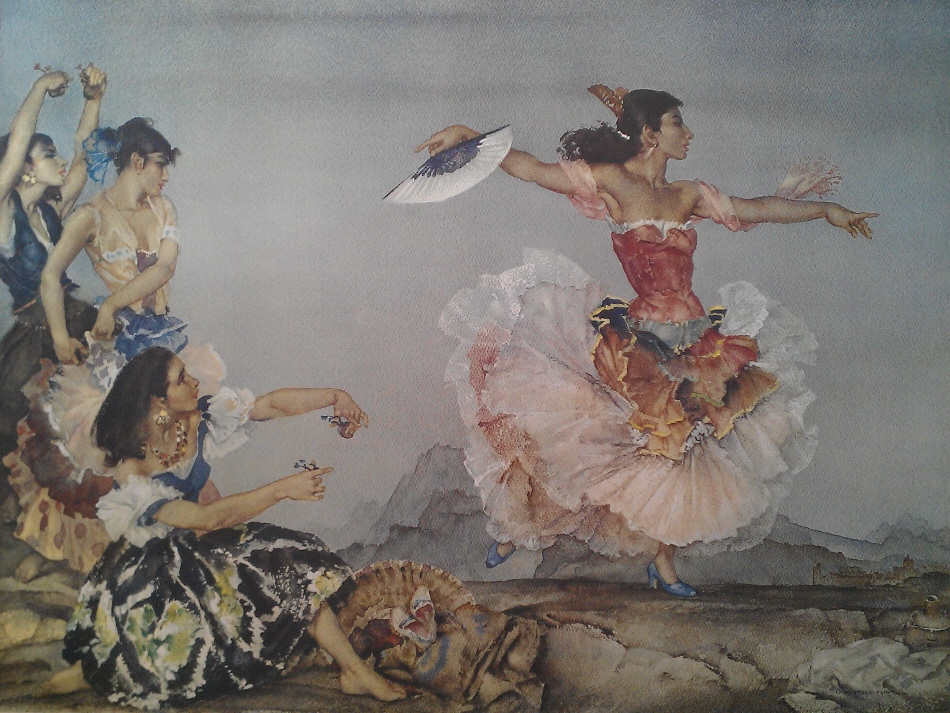 Danza Montana
Signed limited edition print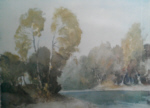 October morning on the Baise
Signed limited edition print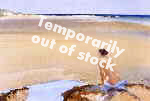 Araminta
Signed limited edition print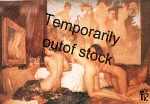 Models for Goddesses
Signed limited edition print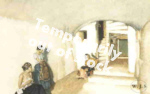 The Green Parrot
Signed limited edition print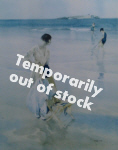 The Guardian
Signed limited edition print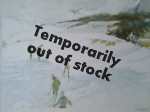 Winter Sport
Signed limited edition print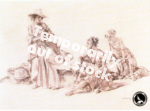 Group of Idlers
Signed limited edition print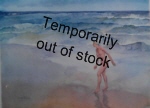 Waves
Signed limited edition print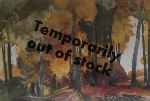 The Wood Rick
Signed limited edition print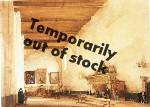 The Nun's Class, La Charite
Signed limited edition print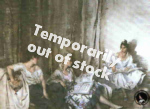 TheTrio
Signed limited edition print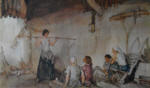 The Tale Bearer
Signed limited edition print
---

UK 01623 799 309 or mobile 07974 371 255
Outside the UK ++ 44 1623 799 309

All major credit/debit cards accepted
Sir William Russell Flint. 1880-1969.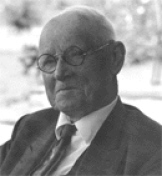 Sir William Russell Flint, was born in Edinburgh on the fourth of April Eighteen eighty.
His father Francis Wighton Flint, was a watercolourist and designer,
William Russell Flint was fortunate that his family was involved in artistic careers. He studied at Daniel Stewarts School, and then joined the Royal Institution College of Artwork in Edinburgh, this was the environment that led him to work on line and colour which progressed into his own unmistakable watercolour style.
His six year apprenticeship as a draughtsman at a large printing factory in Edinburgh, helped to cultivate the disipline required to become an outstanding artist in his own right. In 1903 Russell Flint began work at the Illustrated London News drawing illustrations. This was the era before photos, a time where drawings and engravings have been the only source of illustration for books and magazines.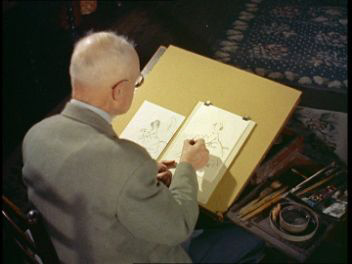 The Illustrated London News was read across the world, (the British Commonwealth being very much larger than it is today) and the name of William Russell Flint travelled across the continents providing the basis for the international recognition he was later to receive as a watercolour artist.
During this period and WW1, Russell Flint also produced illustrations for some great classic writings such as "Thomas a Kempis", "The Song of Solomon", Mallory's "Morte d'Arthur", Chaucer's "Canterbury Tales" and Homer's "Odyssey".
Throughout the conflict, Flint was in the Royal Navy Air Service and by 1918 he was promoted to Admiralty Assistant Overseer; He was able to travel back to Scotland where he studied at the art School.
When the war finished, he went to Europe, particularly, France, where he began to paint and sketch landscapes of the many small countryside towns and their way of life, the publication of his limited edition prints show his journeys through much of France.
Russell Flint became an Associate of the Royal Academy in 1924 and nine years after, he was elected a full member.
1936 saw Russell Flint become the President of the Royal Society of Painters in Watercolour. Throughout the early 1940s, Russell and Sybil Flint went to live in Devon on a farm that reared poultry. Having served in the RAF, he was allowed to visit Devonport Dockyard,( of which a limited edition has been published, and was described as a masterpiece of perspective) and paint, whenever he wished.
In 1945 William Russell Flint and his wife Sybil returned to their home at Peel Cottage, Campden Hill, London. 1947 saw Russell Flint knighted and he painted throughout his life until the age of 89 when he died. His work as a professional artist spanned many years and he was later able to create a unique feel to his paintings that produced his most recognizable style. The paintings he produced were less rigid and he was able to show in exquisite detail, the different textures of materials, buildings, and of course, flesh.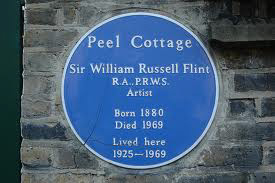 Sir William Russell Flint has given and continues to give great joy to many individuals across the world.
His signed limited edition prints and original paintings, have become extremely collectable, and his work enjoys a great following as some of the finest watercolour paintings in the world today. Visit the studio in Nottinghamshire with over 500 Limited edition prints and original paintings by Sir William Russell Flint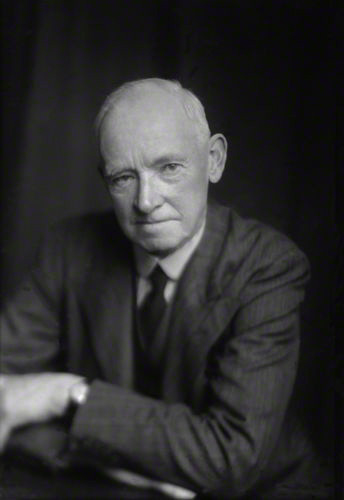 He was a much liked architectural, watercolour artist, who was most famous for his paintings of female nudes.In the art world,
Russell Flint was a revered by his colleagues. His father was an industrial artist and as a boy he joined a lithographic company where he spent six years learning about the printing industry and the many different techniques used. Russell Flint was born in Edinburgh, Scotland in eighteen hundred and eighty, his gift for painting was soon impressing both his fellow artists and the general public.
During his student days at the Edinburgh Royal Institution Faculty of Artwork, and after working for six years at the lithographic printing company, he made the decision to live in London and work as an
illustrator
in the world of medicine, and then in 1903 he became an illustrator for the Illustrated London News which , due to worldwide distribution, publicised his work across the globe. In nineteen hundred and five he married an admiral's daughter, Sibylle Sueter in 1905 and his work continued to flourish so that two years later he was able to become a freelance artist which gave him the opportunity to illustrate several classical special editions for example; Mallory's 'Morte D'Arthur', Chaucer's 'Canterbury Tales' and Homer's 'Odyssey'.
During WW1 his job was the Admiralty assistant overseer of Airships . He returned to his birthplace of Scotland, and some years later painted a watercolour titled ' Hilda's Bonnet' on a small piece of material from HM Airship 24 which he had been in charge.
After the Geat War, Russell Flint's creative profession started to bloom. He travelled in France and Spain, the place he painted beautiful pictures showing the local landscapes and regional way of life.
In 1924 he was asked to join the Royal Academy as an associate member, and nine years laterhe was given the status of full member in 1933. Three years later he became President of the Royal Society of Painters in Watercolour. Leaving their home in Devon, where they had lived throughout the Great War, Russell Flint and Syblle decided to return to Campden Hill, London, which proved a tremendous success for Russell Flint as the nation was begining to recover from the years of war, and begining to enjoy the arts once more.
His expertise with the watercolour medium and his talent in painting nudes, created an unique manner of painting which became world famous.
William Russell Flint was made Sir William Russell Flint in nineteen forty seven, and fifteen years later his work was given supreme prominence by a retrospective exhibition in the Diploma Gallery of the Royal Academy. During this period, Charles Wheeler, who was the President of the Royal Academy, remarked that Russell Flint's art was an incredible feat and a 'baffling skill'.
In his later years, due to his artistic and financial success, Russell Flint was able to
travel
extensively across Europe, particularly in France
where he was a prolific painter, also enjoying some time painting in Switzerland, Spain, Italy, and Scotland.
Cornwater Fine Art has specialized in the paintings and prints of Sir William Russell Flint for over thirty years, and have on display over
500 edition prints, signed and unsigned; Also original watercolour paintings and red chalk drawings, for sale.
The limited edition prints, particularly the signed, limited edition prints (ie. pre 1969) were very sought after, and the entire edition could
be sold out within several hours of release.
There is no 'second' edition of these prints, these are the original signed, limited editions that have over the years become highly collectable and
sought after works of art, some of which are over seventy years old.